This trip is currently being planned. Naturally, many things are subject to change, depending on our ability to make reservations, occurences or cancellations of special events, suggestions from others and the like. Nothing is set in stone yet, not even the final dates. However, it is good to see the plans in progress and have a good feeling for what the Washington trip will most likely entail.

Right now, we have one 7 passenger van for the trip and all seats have been taken. If we get a second vehicle and driver, we may be able to expand the trip. We would need both a second vehicle and enough participants to make a second vehicle worthwhile. Taking another vehicle adds expense. If it pays for itself by having enough campers, then there is no problem. If it goes less than half-full then the cost of taking it will not be offset; and we will not add another vehicle as it would just raise the cost for those already going. We will keep a waiting list for those interested. There are things that sometimes happen so that it may still be possible for interested persons to go.

An estimate of cost is currently being determined. Prices of things can change, so a firm price is not yet possible, but an estimate should be posted before the end of November. Our biggest challenge at this time is to find inexpensive places to eat during the day while we are away from the campsite.

At this time, we plan on camping at Greenbelt National Park. This reduces the cost of lodging by a huge amount. Due to the difficulty of finding adequate parking and the cost involved in parking, we will be using public transportation. This will cost approximately $35 per person. Once all factors have been considered and a total is reached, the total package price can be stated. In the meantime, a very rough estimate is that the trip will cost about $375.00 per person. Every attempt is being made to get the price lower, but price increases out of our control may raise it. If it exceeds $400, then items will be dropped from the itinerary in order to keep the price below that figure.
Where we plan on staying
Pertinent maps
Maps of the District of Columbia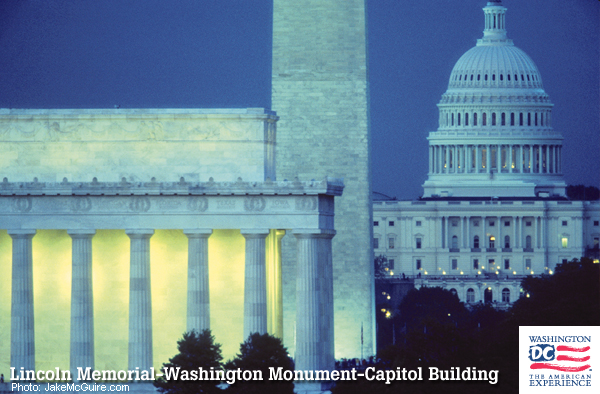 Things we want to do