Often people will ask "What time is it?" If you let your cursor stay over the blank yellow area of the page, you will see an interesting clock. We think that is is time to see the "Pictures in our Exhibition." We hope that you enjoy them.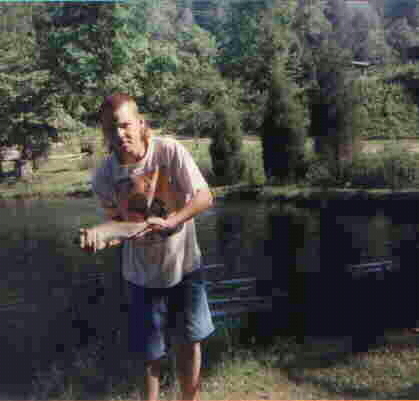 Mark catches a trout in North Carolina.
We hope that you find the photos enjoyable.
The music sequence is Modest Mussorgsky's Pictures at an Exhibition used by permission from the Classical Piano Midi Page. It seems a fitting piece for a page that connects you with our pictures. http://www.piano-midi.de, Copyright by Bernd Krueger.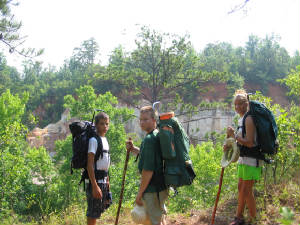 On the rim of Providence Canyon
Solo Adventures